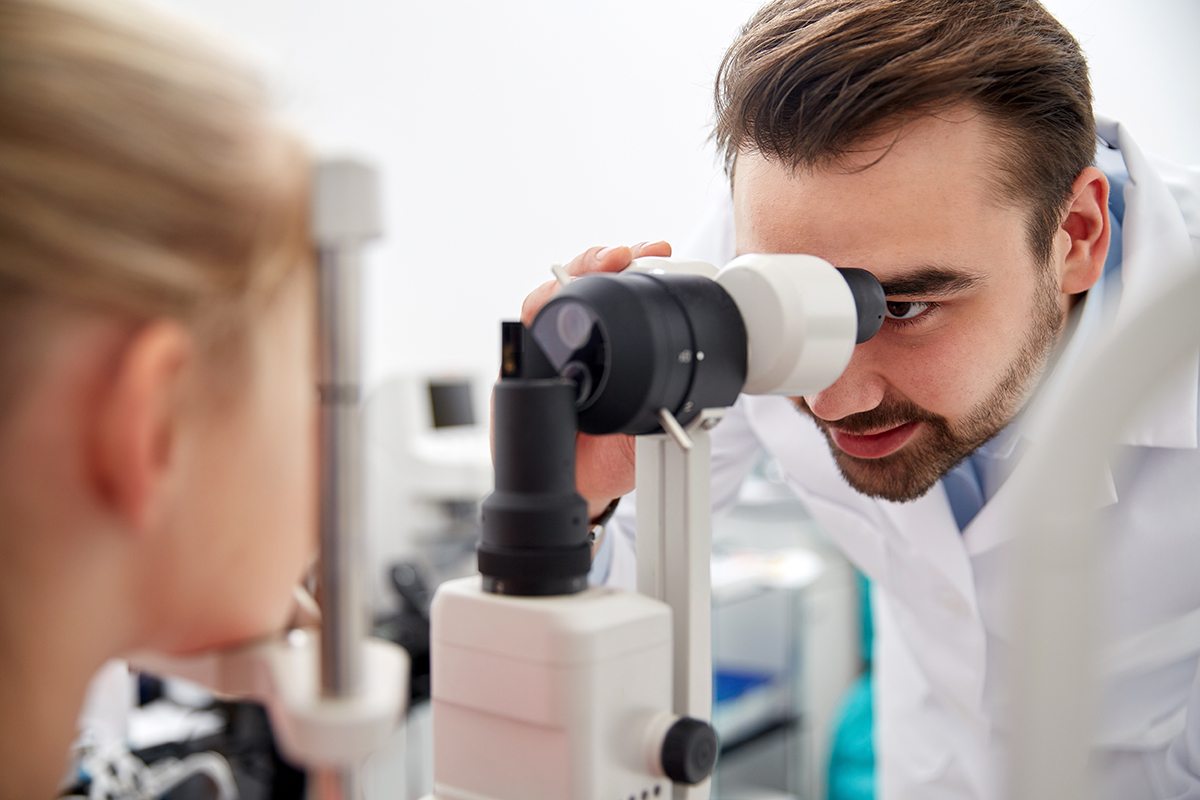 What Is Myopia?
Adults and children with myopia, or nearsightedness, have difficulty seeing objects clearly from a distance because their corneas are usually slightly longer than normal from front to back. This common condition is often genetic, but studies also link the recent surge in cases to the increased use of handheld electronic devices.3
Without treatment, children could fall behind in school, experience eyestrain and headaches, or face more serious future risks, such as retinal detachment, glaucoma, macular degeneration, and blindness.4
---
Learn about Myopia
introducing Paragon CRT® contact lenses
Children and adults
Children over the age of 6 and adults can wear and benefit from the freedom and life changing impact of Paragon CRT® Contact Lenses.
NO daytime Glasses/Contacts
Are daytime glasses or contacts interfering with your child's life?
NO Surgery Necessary
Unlike refractive surgery, the effect is temporary and can be adjusted to reflect changes in your eyesight.
1+ million users
More than 1 million patients in over 50 countries worldwide have eliminated daytime use of eyeglasses or contact lenses, by using CRT lenses for myopia management.6
Protecting Your Child's Potential with CRT Lenses
Safely correct your vision overnight
Paragon CRT lenses are a non-surgical solution to nearsightedness, or myopia. CRT lenses are worn overnight, and work to gently correct the curvature of the cornea while you sleep. In the morning, simply remove the lenses and enjoy your enhanced vision. It will take between 7 to 14 days of treatment to obtain unaided-vision throughout your day.7
---
Learn about CRT
See for yourself

"The emotion of it is just happiness that you found a product that works for your child or whoever, that helps them better their lives."

See for Yourself

"It was really neat to take them out and just go… Wow, I can see my face in the mirror!"

See for yourself

"It was amazing! My daughter had not been at twenty-twenty for two years and one night in the contacts, she was at twenty-twenty."
In the United States, the incidence of myopia has increased by 66% since 1971.8 Projections indicate there will be 5 billion myopes out of a population of 10 billion by 2050, making 52% of the world's population myopic.9 Paragon CRT lenses are available in more than 50 countries around the world.
Myopia Assessment
Find an Eye Doctor